NEW SPECIALIZED SERVICES
NanoDomi provides new services for repairing, testing & upgrading industrial equipment in a new specialized area.
NanoDomi's new facilities meet all the necessary operating and safety specifications while complying with all the relevant ISO standards (9001, 14001, 45001, 50001). For the correct diagnosis and effective repair of any damage, we use certified, modern and appropriate high performance equipment.
The new department has been formed by experienced and specialized technicians, with a high academic level who can ensure the successful repair of your equipment.
Repair of inverters (mains/hybrid) and chargers
Repair of electronic industrial equipment
Repair of any electronic board for any kind of electrical/electronic device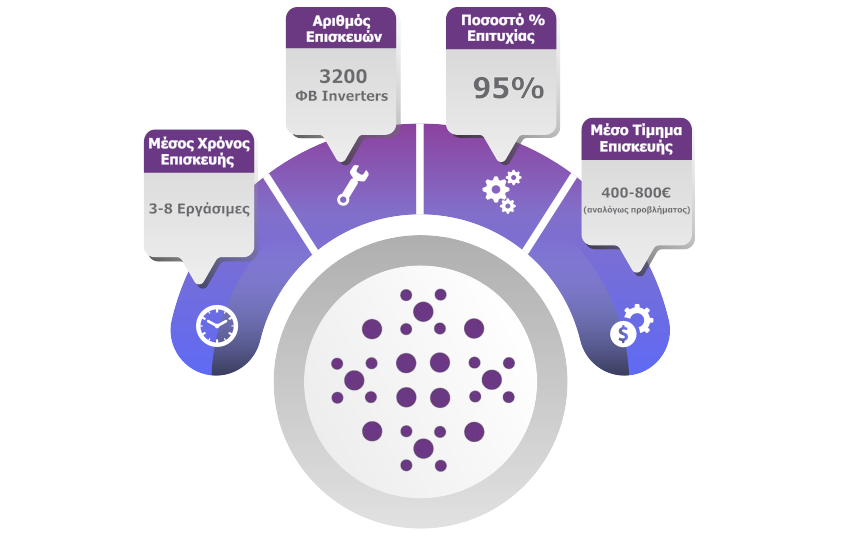 Repair of industrial uninterruptible power supplies (ups)
Charging/discharging test for industrial batteries
Software upgrade of industrial devices where possible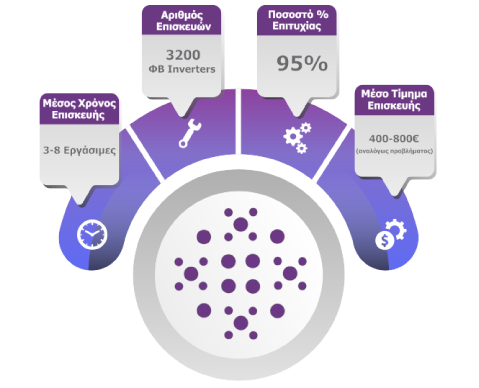 The procedures for diagnosing the damage have a nominal cost which will be deducted from the final amount of the repair if it is implemented.
The spare parts used for the repair of the equipment, are genuine (same as the original factory equipment).
Electronic repairs are performed at the component level, without modifying the manufacturer's original design.
We provide 6 months warranty for the repaired equipment.
We always follow all the specifications set by the respective manufacturer, ensuring a reliable result.
Free transport from Attica transport agency to our facilities and back to the agency.
Ability to repair all inverters of any manufacturer.
Damage recovery time depends on the availability of the required spare parts as well as on the size of the damage.
CONTACT US:
For a complete service package contact us.
Address Repair center:
21 Ag. Panton str. , 18233, Rentis
Contact Phone:
+30 216 00 14 881
+30 693 14 52 405